Todu Guam Foundation won't be here without our donors, volunteers, and supporters. You can get involved in our advocacy of Getting Guam Healthy, too.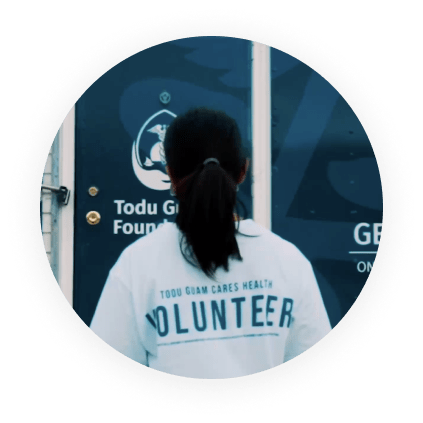 Share your expertise and time with us by becoming a volunteer. We need volunteers who can help us in getting Guam Healthy. We carry out our 5 main programs throughout the year, so we're always in need of assistance.
If you're a medical professional or simply someone who's interested in doing social work, please send us a message on WhatsApp at 671-797-8431 and fill out this form.
Your donations go a long way in helping us provide no-cost access to healthcare, education, and support to the underserved. There are 2 ways to send in your tax-deductible contributions.
To make a donation, click the icon or scan this.


You can support Todu Guam by making an offline donation. Please make your check payable to "Todu Guam Foundation." In the memo line, kindly indicate that the donation is for Todu Guam Foundation. Then mail your check to this address: 125 Tun Jesus Crisostomo Street, Suite 104, Tamuning, Guam 96913
Si Yu'os Ma'åse! For tax write-offs, please send us an email with proof of your donation, and we will prepare the document for you.
Help us raise awareness about our projects and services. Follow us on our social media pages for news and updates. Use your voice to share what we do with your friends and family.