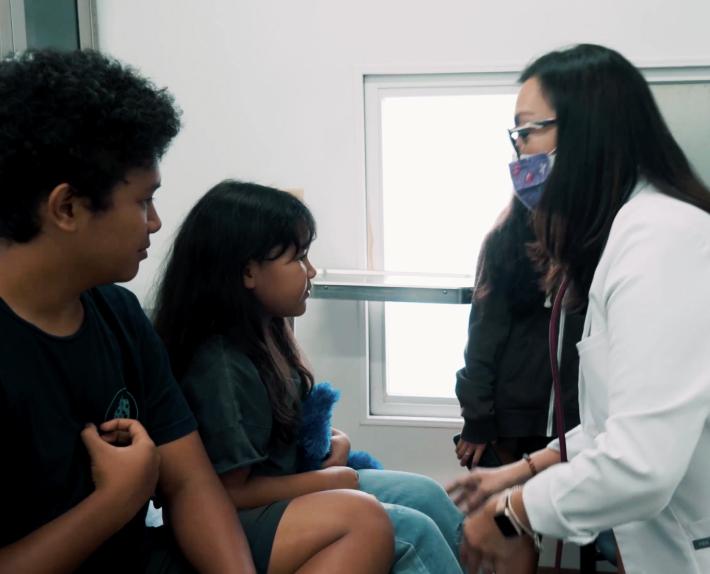 We opened our doors in 2016 to address health disparities and work towards health equity for Todu Guam.
In 2016, former Senator Dennis G. Rodriguez, Jr. served as Chairman of the Committee on Health in the 33rd Guam Legislature. He saw the health disparities and inequity on the island and envisioned the need for a different approach to providing access to care for the most vulnerable communities. The vision came to fruition when Senator Rodriguez and his family opened the doors to Guam's first mobile health clinic and held a medical outreach that delivered medical care at no cost to uninsured and underinsured Guam residents. The Todu Guam Foundation (TGF) was then formed and has since become a locally and nationally recognized 501(c)(3) non-profit organization with the mission of providing access to primary healthcare, education, and support to the community.
Healthcare delivery is not experienced equitably by everyone in Guam. Guam's healthcare system distributes services inefficiently and unevenly across its populations. Non-US-born citizens, Migrants, and low-income communities lack access to care and preventive health due to social determinants and poor health literacy. In addition, transportation and service costs are amongst the highest reasons these groups need more healthcare service delivery. TGF's target community ranks high in communicable diseases and non-communicable diseases and lacks access to no-cost preventive services. TGF designed an intervention to address these healthcare challenges in Guam using the mobile clinic approach to deliver healthcare services at no cost to community members by bringing the clinic where they need it. 
TGF Mobile Care Clinic has delivered services to underserved Guam residents at no cost. Since 2016, TGF has grown to five programs that support the mobile clinic and included partnerships with the private and public sectors to expand services to the underserved population. These services include family medicine, women's health education and prevention, social and emotional resilience and behavioral services, tuberculosis education, testing and treatment, immunizations, and vision care. The organization continues to grow by "bringing healthcare to you." TGF continues to be the leader in addressing health equity and health disparities challenges by filling the gaps and bringing access to healthcare to those who need it most.
Todu Guam addresses health equity issues for the island's underserved population.
 In July 2016, with over 30 volunteers, we had our first outreach at the Paradise Fitness Center parking lot in Hagatna. Over 100 people came out to get their immunizations and consultations, among others. This was the first time our Mobile Care Clinic, our pioneer program, got into action. Inspired by the success of this community outreach, we held several more on the island until in 2017, Todu Guam Foundation was born. But it was only the beginning.
We knew that having the Mobile Care Clinic was good, but it only helped solve part of the problem. Many of our patients have socio-economic barriers that keep them from good health. That's where our Patient Navigation & Financial Assistance program comes in. Complementing this is our Health Prevention & Education initiative that promotes sustainable health education and empowerment for the community. When the pandemic came, we also saw the need to strengthen and support the social and emotional needs of students and their families, proving that our mental well-being is an important part of our overall health. We do this through CARES Movement. All these programs came together through the help of our selfless donors and volunteers.
Truth be told, there's still much to be done. But we are fueled by hope, inspiration, and the same unwavering faith that has sustained us since day one.
So for every person who's had to choose between food or healthcare; For every child who is unable to play sports because his family cannot afford a physical; For every woman who cannot get a regular pap smear because she's uninsured; For anyone in Guam who has ever needed medical care but was unable to get one, we see you. Todu Guam is here for you.
*Figures are updated every quarter
Guam residents received services from the Todu Guam Foundation
patients have received medical care
students committed to Kinder Days Ahead with the TGF CARES Movement
medical outreach missions across the island
programs that provide access to care for the people of Guam
doctors, nurses, medical professionals, and students who have volunteered with TGF
unified organization committed to #GettingGuamHealthy One Man, One Woman, and One Child at a time!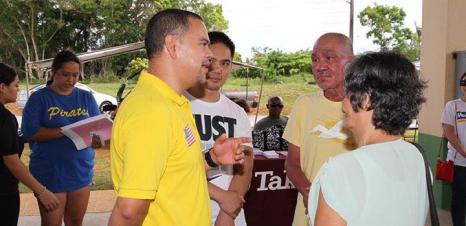 Our founder, Senator Dennis G. Rdriguez Jr., organizes the first Mobile Care Clinic outreach at Paradise Fitness in Hagatna, Guam. With the help of volunteer doctors, nurses, and community partners, over 100 patients receive no-cost healthcare services.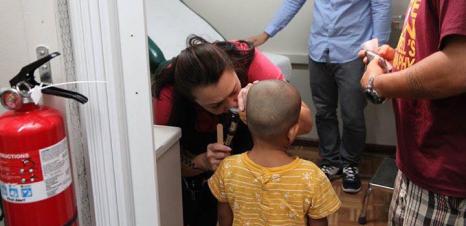 September 2016 - February 2017
The Mobile Care Clinic provides assistance to Guam's underserved residents through more community outreaches. Over 500 patients are served.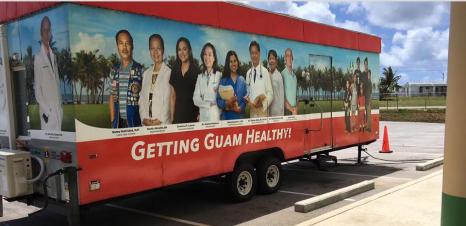 Our Board of Directors is formed and Todu Guam Foundation is officially registered as a 501(c)(3) nonprofit organization.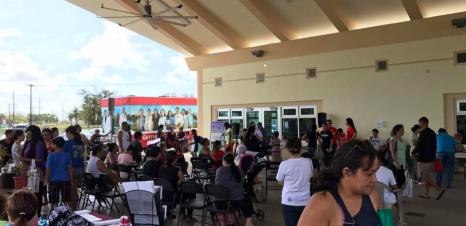 Our first Health Prevention & Education event is held. Over 200 people attend the lay forum featuring Dr. Evan Vista (a rheumatologist) and Dr. Maria Deanna Ramiscal (a dermatologist).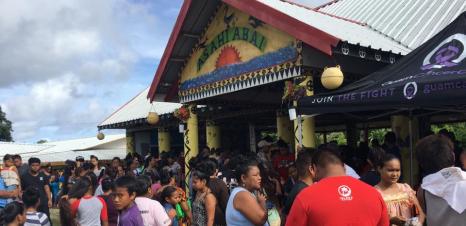 The foundation provides assistance through a medical outreach at Asahi Abai in Dededo, where 300 patients receive basic healthcare services.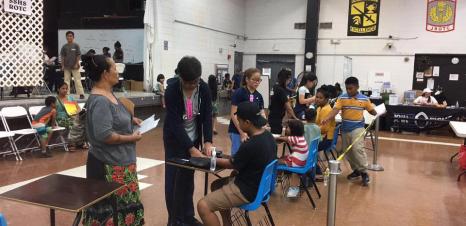 Our first Health Prevention & Education event is held. Over 200 people attend the lay forum featuring Dr. Evan Vista (a rheumatologist) and Dr. Maria Deanna Ramiscal (a dermatologist).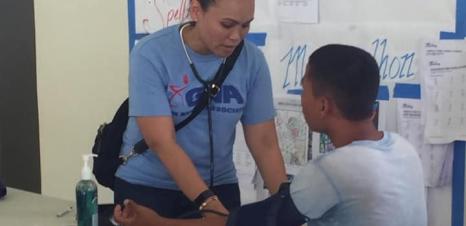 The medical outreaches continue through the Mobile Care Clinic. More people sign up to become volunteers and the organization continues to grow.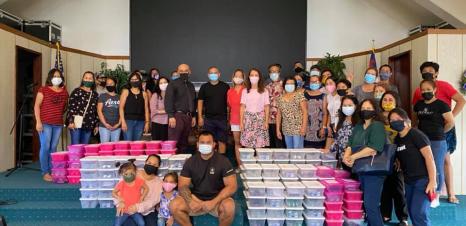 The COVID-19 pandemic hits the whole world. We develop our Patient Navigation and Financial Assistance Program to help our fellowmen who were in need of medical care. Through this, we are also able to deliver goods and physical exam vouchers to the island's underserved residents needing healthcare for back-to-school physicals and immunizations.
The Patient Navigation and Financial Assistance Program continues.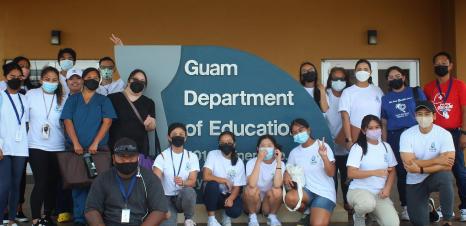 We develop the CARES Movement to help provide socially marginalized students and families develop resiliency skills and character strengths. This is rolled out to GDOE schools. At the same time, the Mobile Care Clinic continues its efforts. To date, we have served over 5,000 patients.