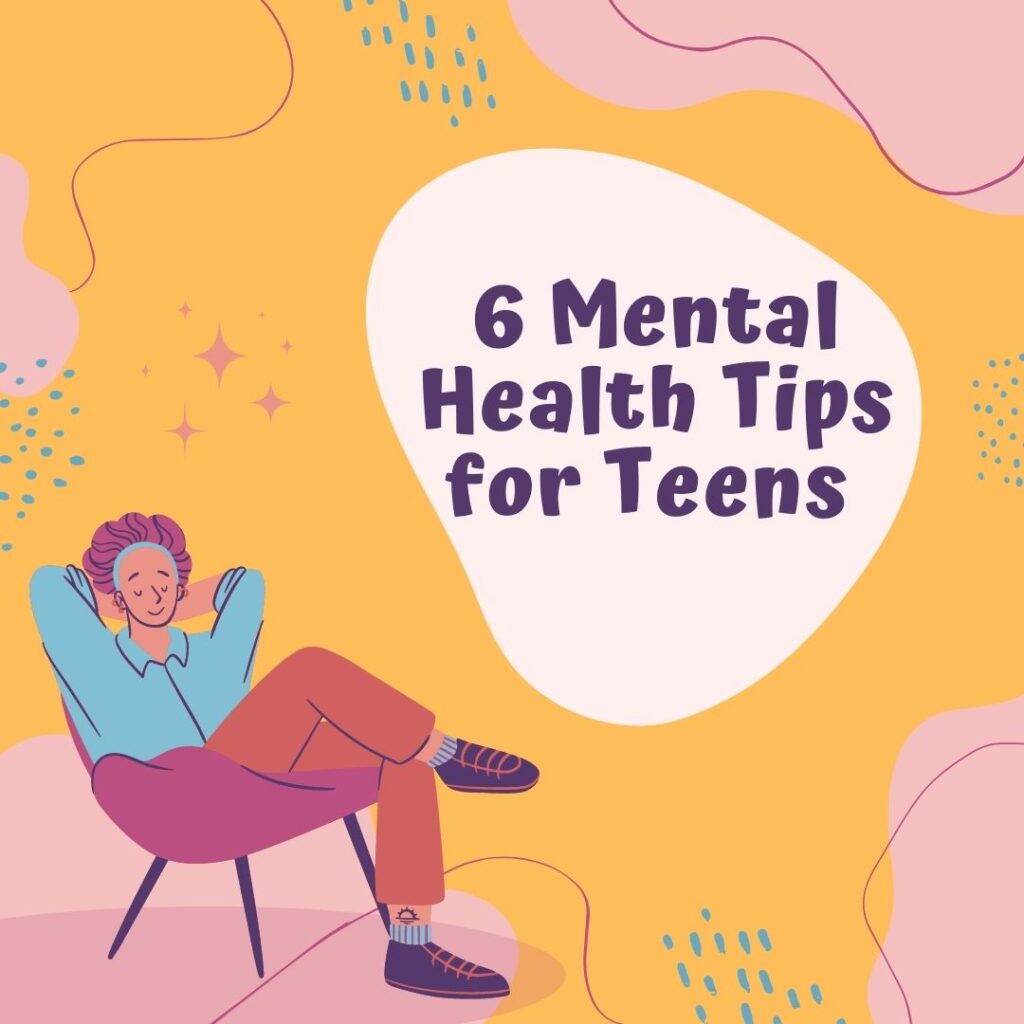 SET A GOAL FOR YOURSELF
Setting goals is a great way to improve your mental health. Your goal doesn't have to be extravagant; it should be realistic and achievable for you. In addition to that, the goal doesn't have to be achieved quickly. You can set a daily goal or something to be achieved in a year. Goal setting is important because it gives us a sense of purpose. When we achieve something it can positively affect our self-worth. 
GO OUTSIDE
If you are feeling stressed or in a low mood, taking time to go outside might help improve your spirits. There are so many benefits to doing something as simple as walking outside. You can take in the fresh air and get some necessary Vitamin D by standing in the sun. Sometimes, we tend to feel "stuck" whether that is mentally or physically. Going outside changes our location physically but also it can put us in a better mental space as well.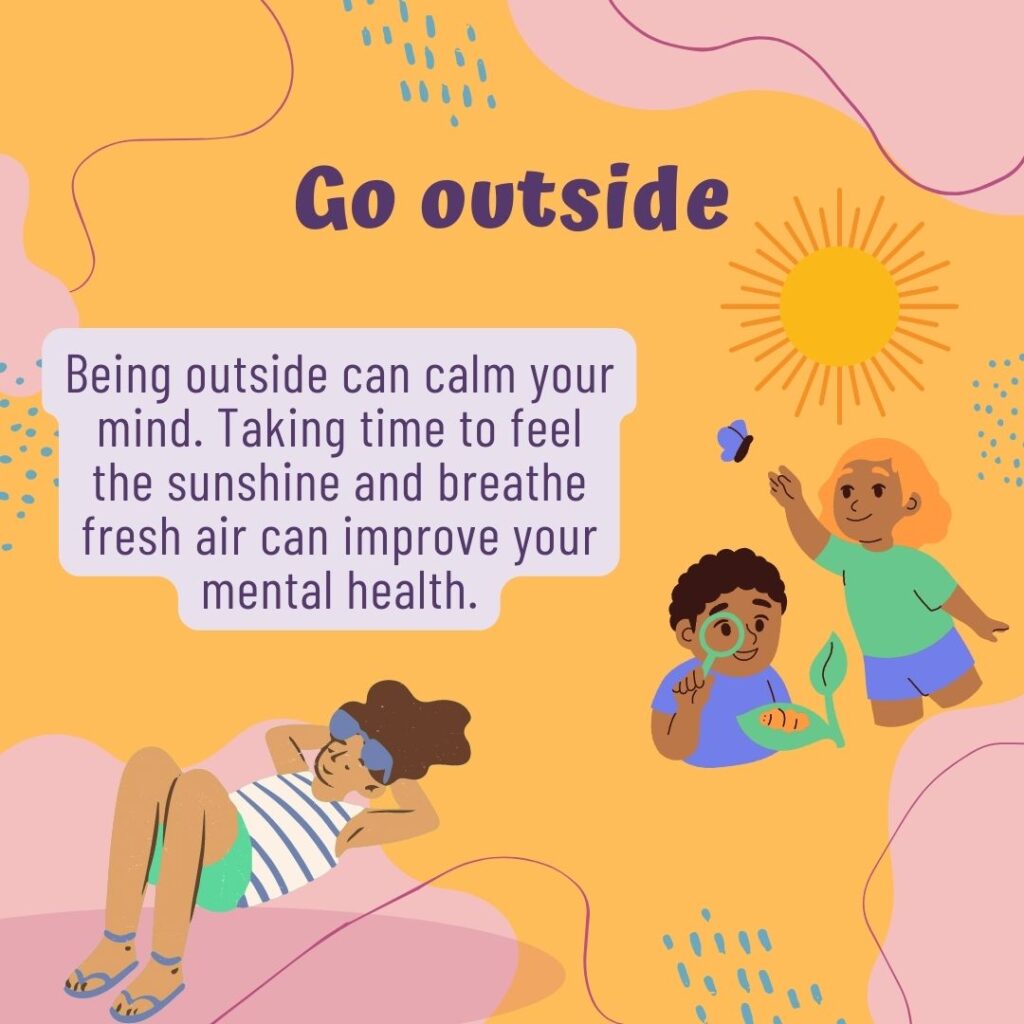 SURROUND YOURSELF WITH GOOD PEOPLE
Have you ever heard of the phrase, "You are who you hang out with"? Well, that statement is true! It is important to choose good quality people in your life. Hanging out with negative people will affect you negatively. But on the bright side, the same reaction will happen if you hang out with positive people. When you create meaningful relationships with friends and family it will improve your quality of life.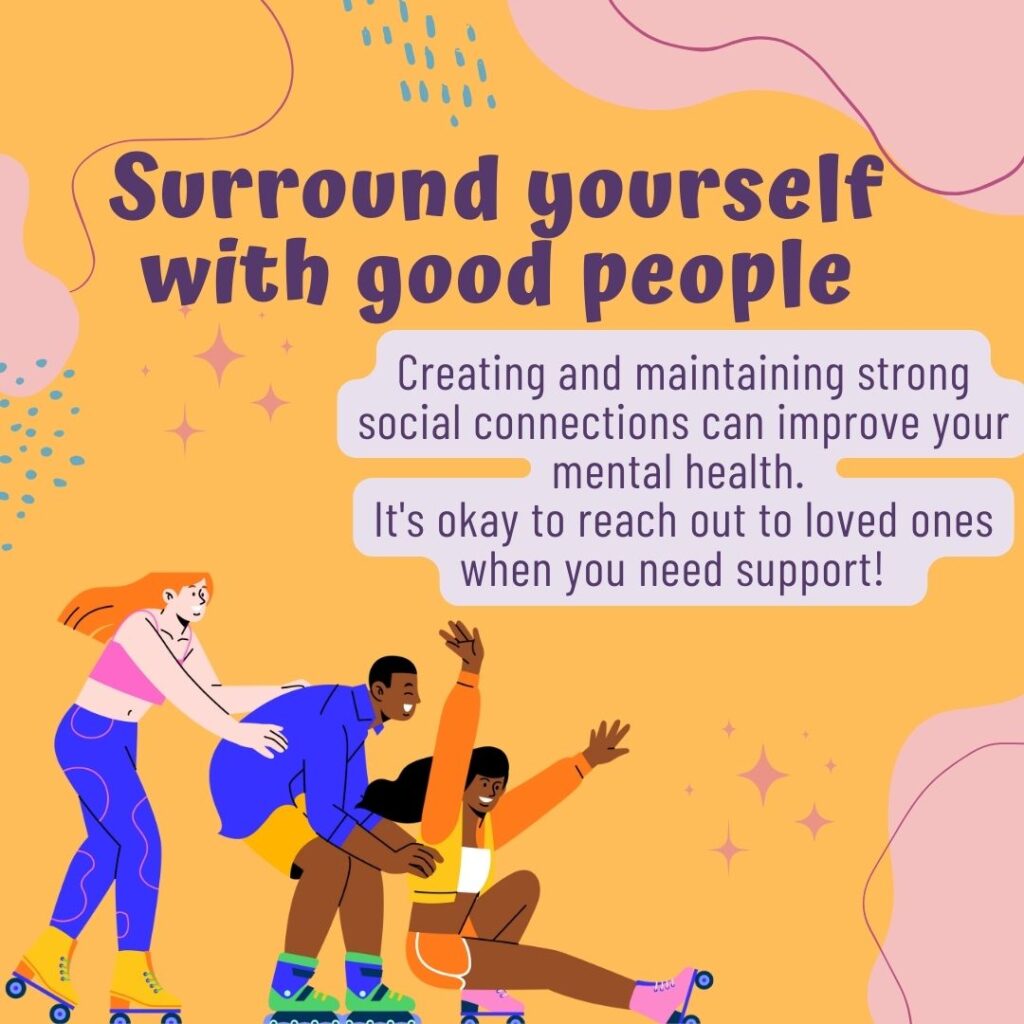 CHECK YOUR MOOD TO FOOD CONNECTION
Did you know that your eating habits can affect the way you feel? Eating right is an important part of life. Someone that constantly eats unhealthy food might experience health issues such as mood swings, blood sugar fluctuations and sluggishness. Eating right can not only help prevent these issues from happening, but also good food provides you with the necessary fuel to get through the day. A good way to remember this tip is to say "Good Food, Good Mood".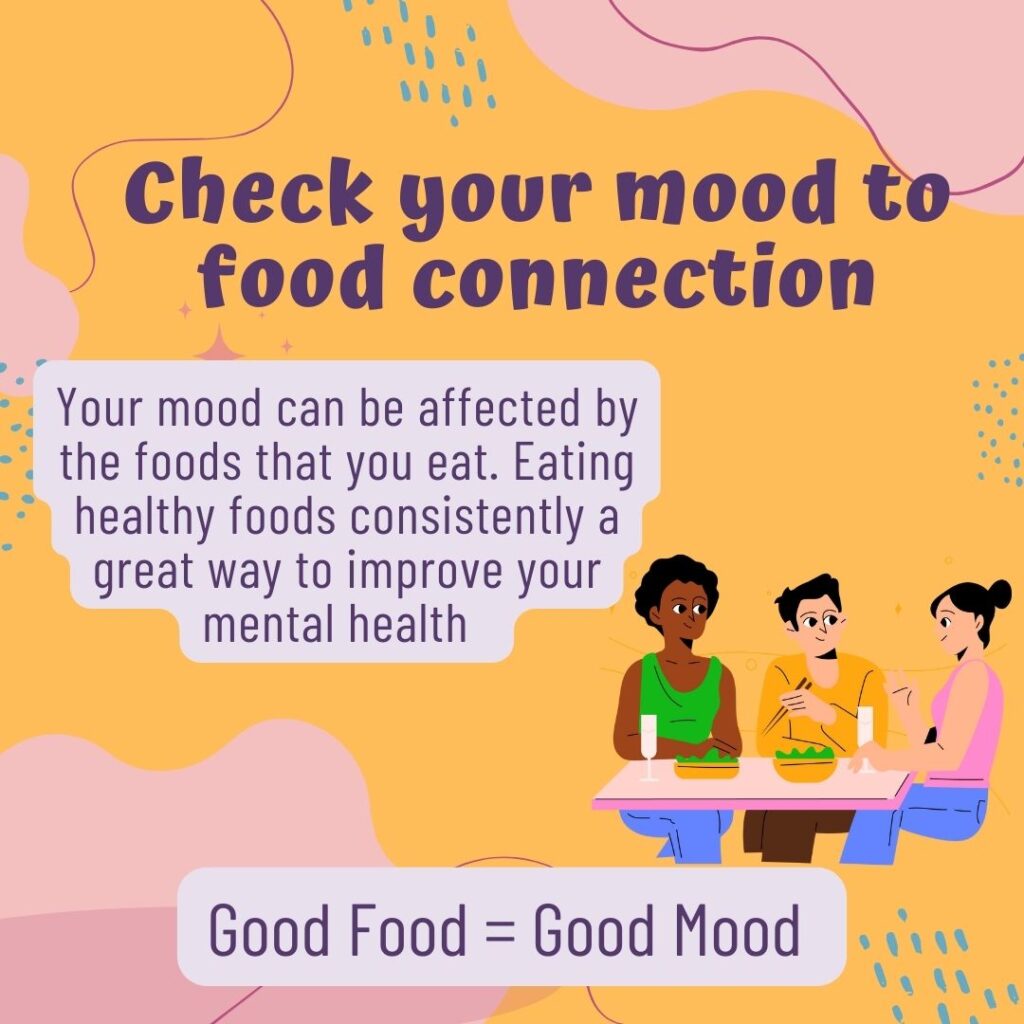 VALUE YOURSELF
Valuing yourself is very important if you want to maintain your mental health. You should speak to yourself like you would a friend. Treat yourself with kindness and respect, even on the days that you don't feel your best. A great way to value yourself is to say words of affirmation. These words can be a mantra or compliment to yourself. Always remember to show self-love and be your own top supporter!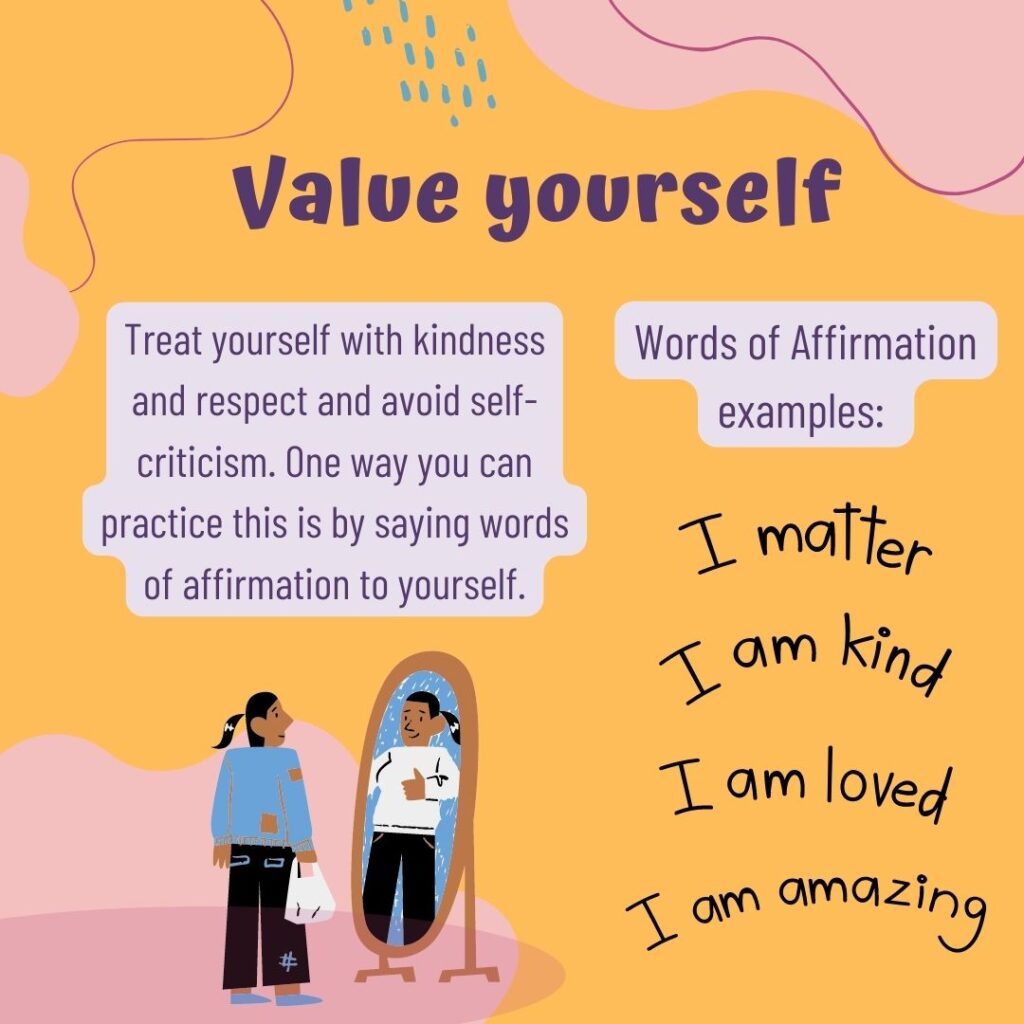 MAKE TIME FOR FUN
The last tip is to make time for fun. This can be very difficult, especially during these trying times. But it is necessary to set aside time for fun activities. You can even get creative with it! Whatever is enjoyable for you can be a positive outlet for stress.